The 2023 LOGGERS' JUBILEE
INVITATIONAL LAWNMOWER RACE
AUGUST 11, 2023
Start your mowers!
The Morton Loggers' Jubilee is preparing for this year's celebration. We're looking forward to seeing you at the track on August 11, 2023. It is our desire to continue to provide the largest, most competitive and most fair race of its kind.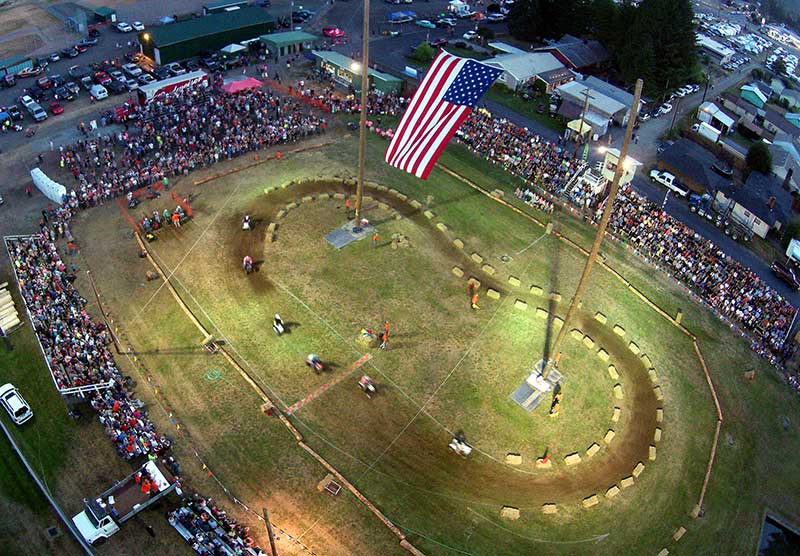 Over 40 years ago our race started out as a true lawnmower race, and our intention is to keep it just that. We want to provide a fun, fair, competitive race with basic lawnmowers that anyone can build, that anyone can enter, and that anyone can have a chance to win first place, without spending a fortune.
2023 Lawnmower Races
August 11, 2023
NO PETS ALLOWED  – GATES OPEN FOR THE PUBLIC AT 4:30pm
ADMISSION:
Adults $15 – Seniors: $10
Children(6-12): $5
Children 5 and under FREE
SCHEDULE OF EVENTS for RACERS:
Check In times ….3:00p.m. – 5:00pm
Drivers meeting………..6:30p.m.
PRE-REGISTRATION THIS YEAR IS $10.00 by *JULY 20th. You will receive a T-shirt and are allowed two "pit crew" – all others will need to get their tickets at the gate for entry.
*LATE REGISTRATIONS is $20 and will be taken until the day before the race by 5:00 pm (AUGUST 10th)
*There will be no T-shirt available for LATE REGISTRATIONS.
*There is NO REGISTRATION AT THE GATE!
*NO ALCOHOL ALLOWED ON SCHOOL PROPERTY
Coolers will be checked
*RACERS REGISTERING EARLY HAVE 1st CHOICE ON THEIR RACE NUMBER! Remember no letters.
The RULES are with the APPLICATION this year.
RACERS – Please click on the RULES and APPLICATION to sign in for the Races!
Any questions or comments please call:
Pam Cool   253-381-0465